Caddy T Units
Transfer, Storage, and Busing
For more than half a century, Caddy has been producing the highest quality transfer storage and busing units on the market. Designed for both front- and back-of-the-house applications, these units can be used by staff as well as patrons. All Units are constructed of 304 stainless steel and are fully welded. Strong tubular legs are finished off with heavy duty swivel casters.
Tray and silver caddies provide an organized way of serving and storing both trays and cutlery. Made for cutlery cylinders and bulk style service. They are perfect for cafeteria lines (self service) and are available in both mobile units and countertop style. Add the optional napkin dispenser for space savings.
Dish and rack caddies are designed to fit under counters for tight spaces or slim design for clean isles. They make it easy and safe to move and dispense dishes, cups, saucers, glasses, and trays. Rack caddies make it ideal for tray make up and drying of clean domes and under plates. Optional partitions, enclosed fiber glass hinged covers and heated cabinets are available.
Transfer, Storage, and busing caddies provide the perfect solution for handling and storing of trays, tableware, Dish racks, and refuse. They save time, keep organization, and provide a safer environment for employees with less lifting.
Utility caddies are designed with safety and efficiency in mind. These units are extremely durable for working equipment. Their working height, strong shelves, and robust casters have all been considered in the design for the kitchen staff.
Models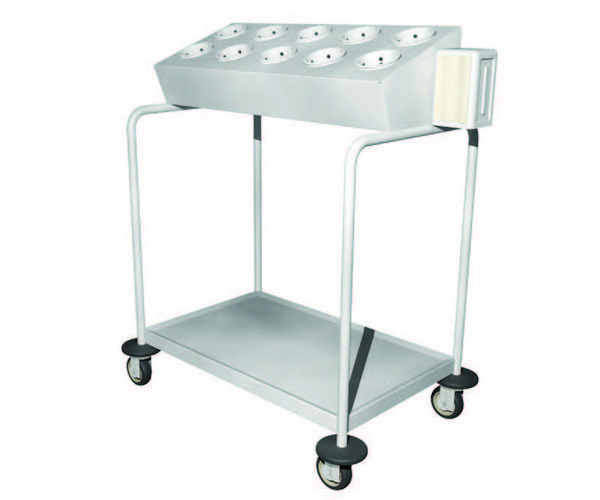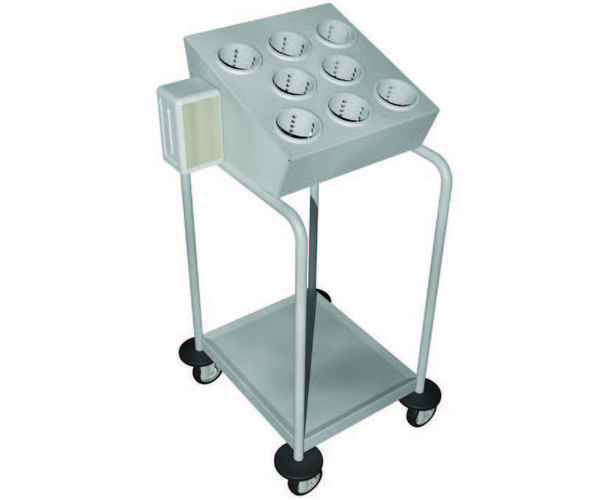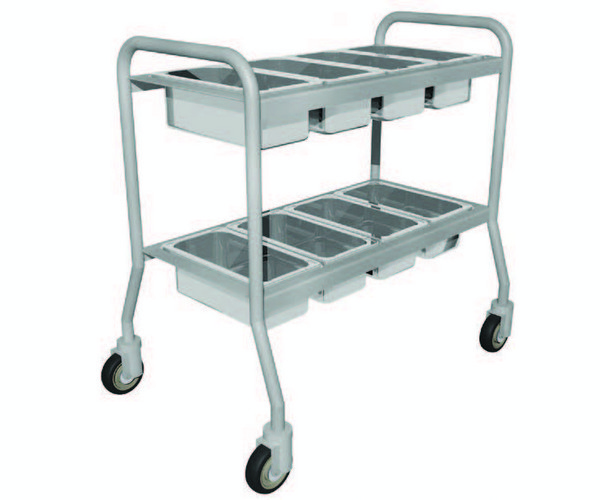 T-402 Tray and Silver Cart with Circular Bumpers and Napkin Dispenser
T-414 Slim Line Tray and Silver Cart with Circular Bumpers, Napkin Dispenser
T-305 Bulk Silver Cart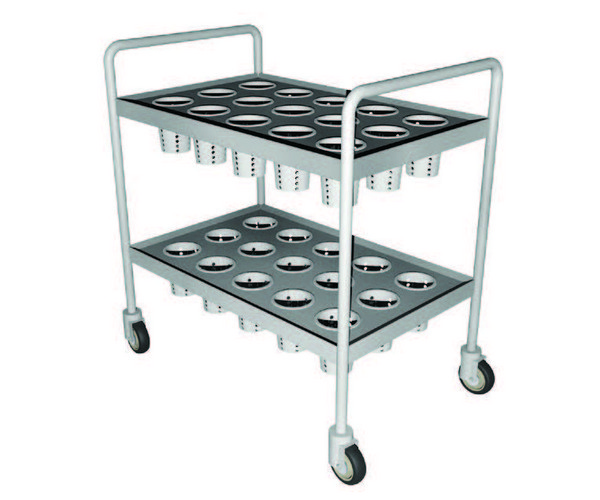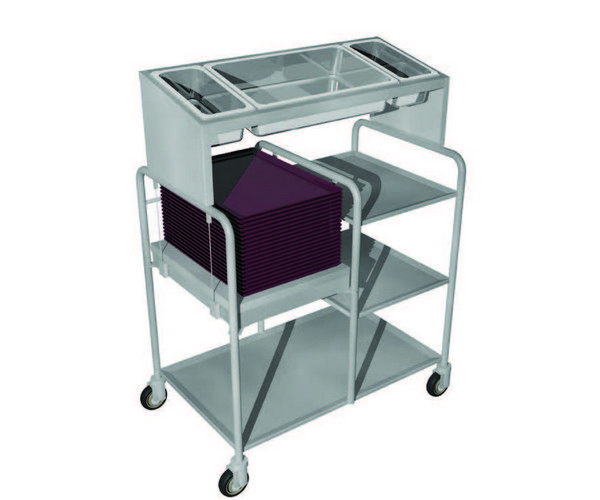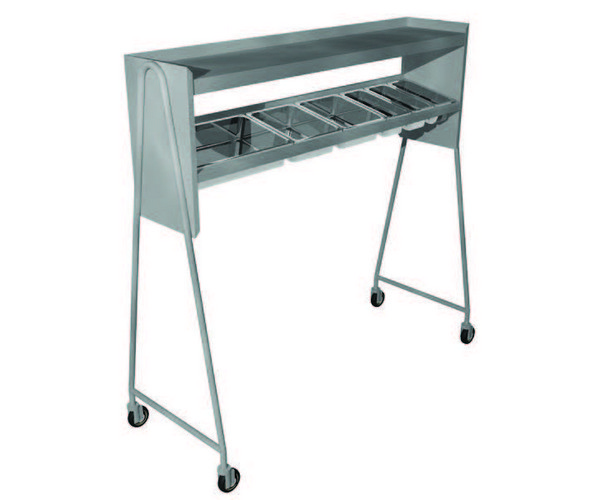 T-407 Silver Caddy with Cups
RH-T-565 Tray Starter with Optional Pans
T-570 Tray Starter with Optional Pans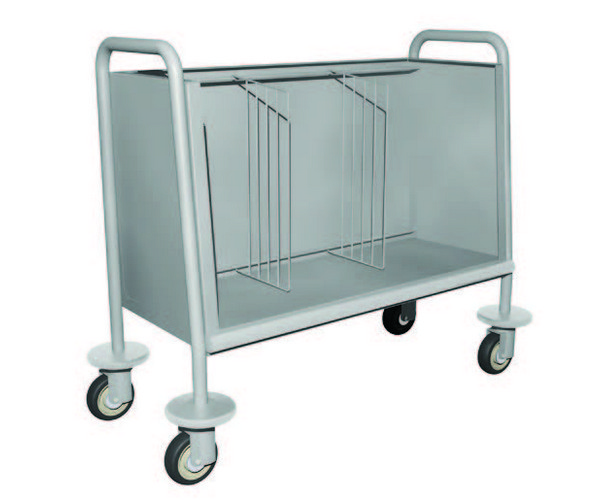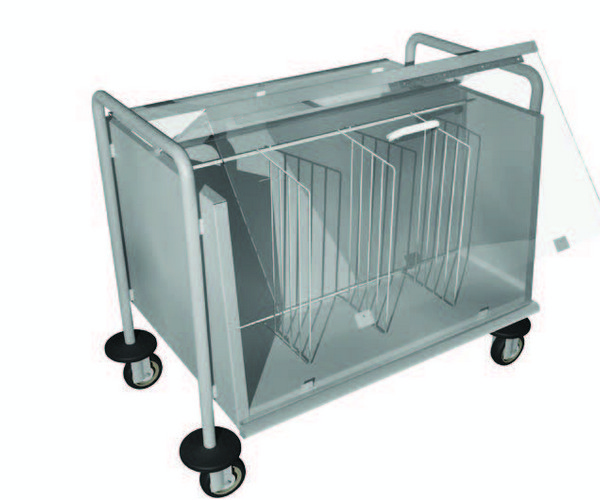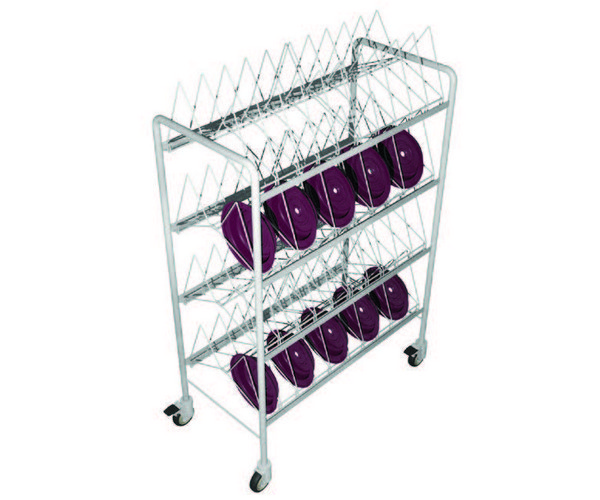 T-170 Dish Cart with Partitions and Circular Bumpers
T-145 Dish Cart with Partitions
T-540 Dome or Underliner Rack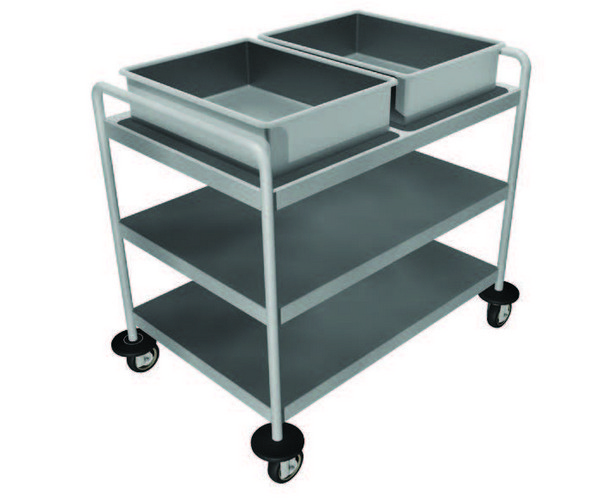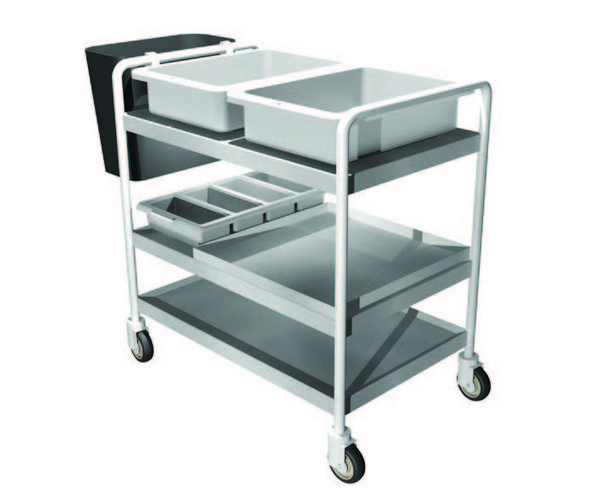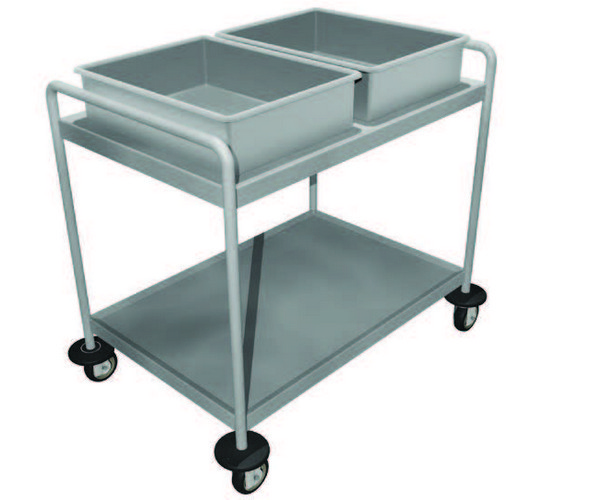 T-203 Utility Cart with Tote Boxes and Circular Bumpers
T-209 Bussing Cart with Tote Boxes, Cutlery Pan, Stainless Steel Tray, and Refuse Container
T-202 Utility Cart with Tote Boxes and Circular Bumpers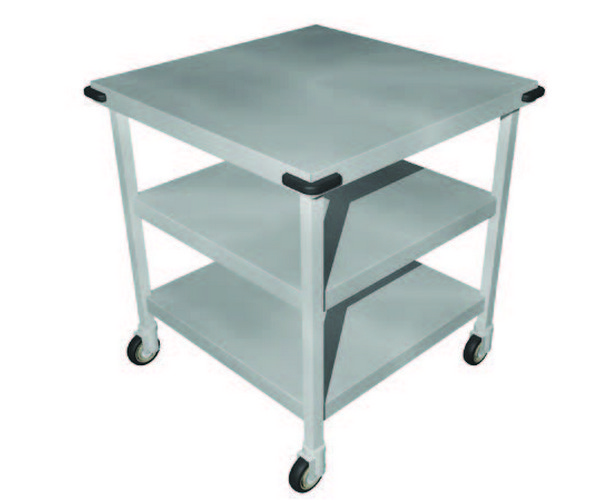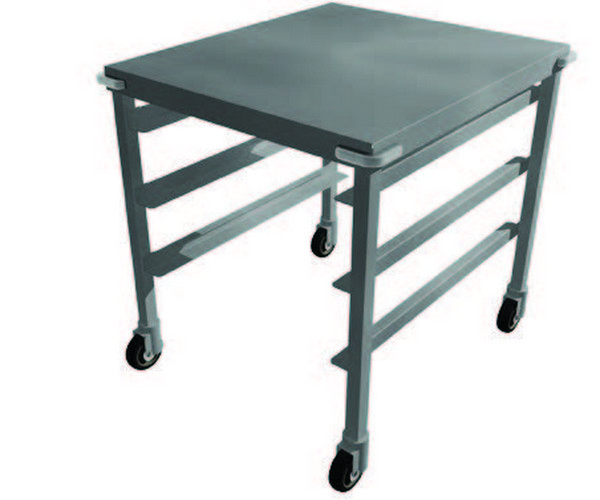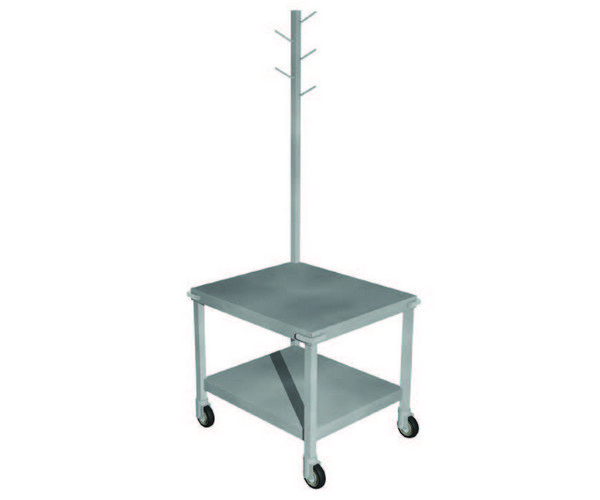 T-249 Kitchen Cart with Corner Bumpers
T-243 Slicer Cart with Corner Bumpers
T-242 Mixer Cart with Corner Bumpers
Optional Accessories
Locking hinged shelf covers

Removable napkin dispensers

Dish partitions

Plastic cup tray