Utility Distribution Systems

Burying utilities in walls, ceilings and floors is expensive and makes remodeling costs soar. Caddy Utility Distribution Systems provide a single power center for gas, electricity, water and steam. Only one connection is needed for each utility. They cost much less initially, and when remodeling.

Immediate convenience, sanitation, and operating efficiency.
No unknown field conditions or surprises.
Not a leasehold improvement to someone else's property.

Flexibility for future line-up changes and/or additions of equipment.
One-source supply for parts and controls.
Claim depreciation.
Can be moved intact to another location.

All Caddy Utility Distribution Systems are Underwriters Laboratories (UL) Listed as complete systems. They are manufactured in accordance with the latest edition of NEC, NFPA Pamphlets No. 96 and No. 54, ANSI, ASME, Uniform Plumbing Code, NEMA, and OSHA. All components are UL tested, Bureau of Mines rated, I.A.M.P.O. and A.G.A certified.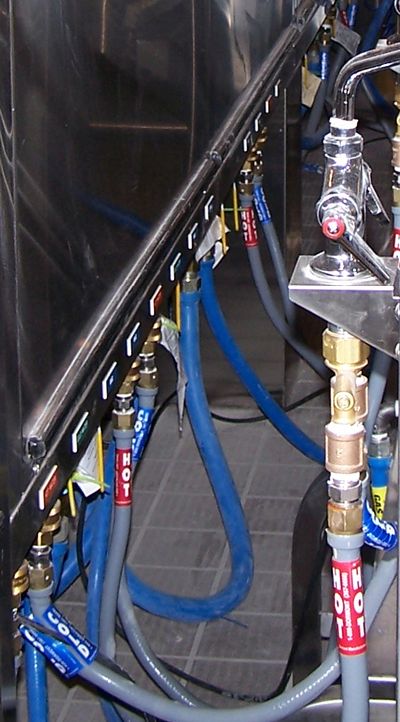 Utility Distribution System showing Quick Disconnects for
Hot and Cold Water, Gas, Electricity and Steam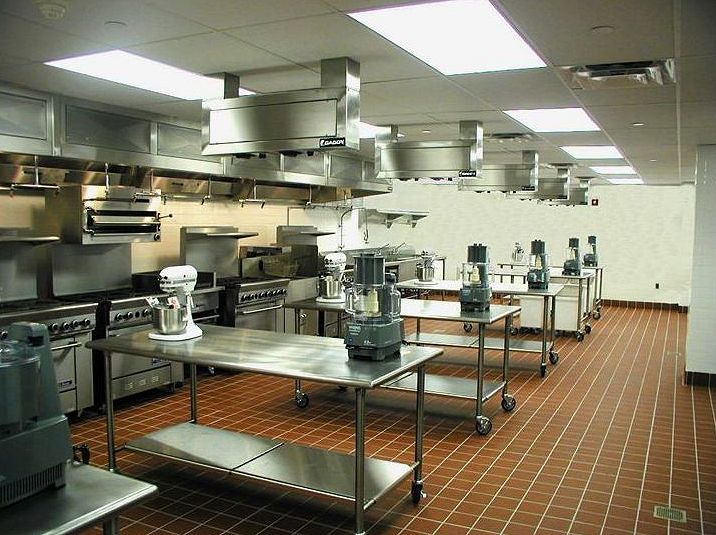 Utility Distribution Systems Ceiling Mounted Over Work Tables
Electrical Systems

Bus-Bar System
Hard Wired System

Recommended where future equipment changes may be needed.
Individual connections for each item of equipment.
Quick disconnect ability for safe, easy servicing of equipment.
Easily adaptable to additional loads.
NAdd more equipment in minutes.

Recommended where major changes in equipment are not anticipated.
Individual connections for each item of equipment.
To add equipment, simply install additional outlets and wires.
Plumbing Systems
Steam, Gas, Hot and Cold Water
Hot water, cold water, steam, steam returns, and gas connections are isolated from the electrical components. All lines are insulated, except gas. Each utility has a main shutoff valve.
Standard Features

Options

Fire-fuel interrupters
Ground fault branch circuit protection
Interchangeable connection plates
Low voltage control wiring
Point of use circuit breakers
Heavy duty stainless steel construction
Waterproof receptacle and switch covers

Gas shut-off automatic
Equipment cord and plug assemblies
Magnetic motor controllers
Main service shut-offs
Malfunction alarms
Quick disconnect hose assemblies
Timers for 7 day, 24 hour operation
Hazardous gas detection

Let the experts at Caddy assist with your design.
Island Type Utility Distribution System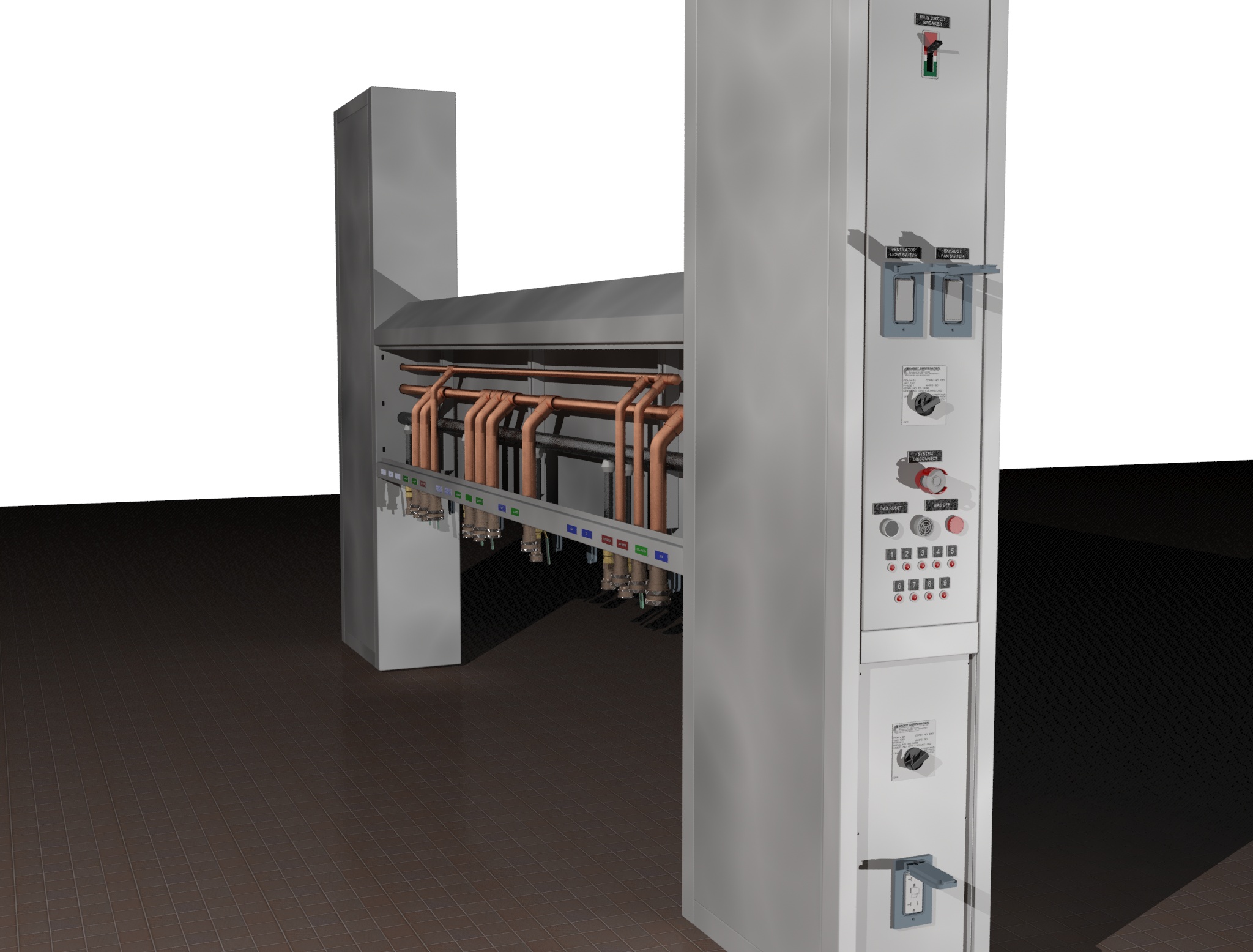 Wall Type Utility Distribution System